Visiting Shakthika In Jail
He shouldn't be there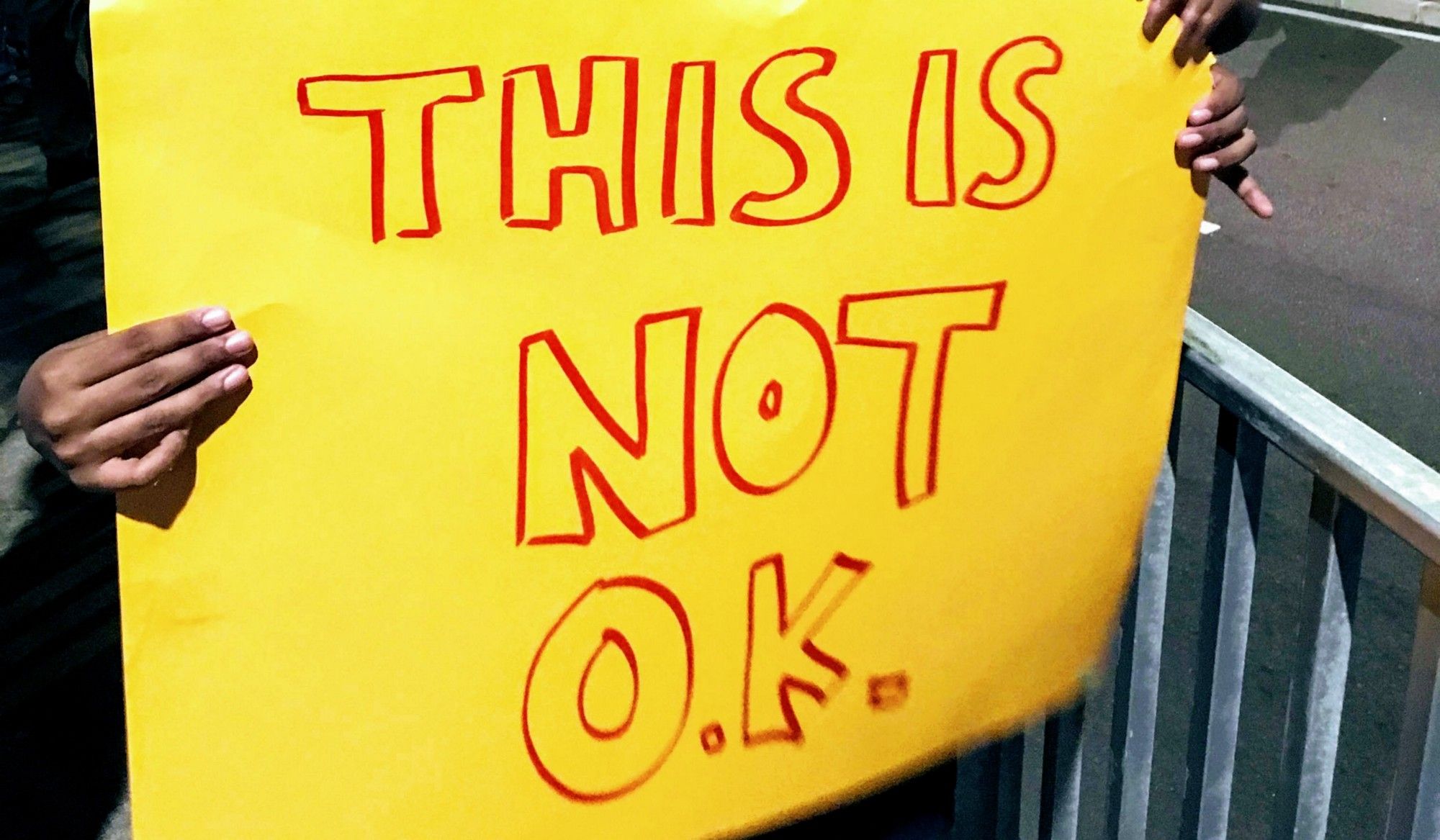 I went to visit Shakthika Sathkumara in Kegalle Prison, which was over in like 10 minutes. So he's still in jail, for writing a short story. He seems in OK health, but still in jail. They're not allowing him to get any current news about his case, but I was able to pass him some comics, which will hopefully help pass the time. Jail sucks.
Anyone can visit, but coordinate with the family as only one group is allowed per day. Visiting hours are 9–11:30 AM and 2–4 PM. They close the book at 3:30 and up to 4 people are allowed.
You just have to wait in line, give your name and address and then they search your stuff. People mostly bring food — biscuits, cream soda, rice packets. They open and search everything, check seals on bottles, empty out packets of soap. I only brought books, which seemed immediately incorrect, but this is my first time visiting someone in jail.
Shakthika was arrested over 90 days ago for writing a short story. That short story described a young man who had disrobed as a monk. The fictional monk was involved in a fictional group similar to the BBS and the story hinted at — but never directly described — abuse coming from the hands of an elder chief monk. It was very short and published only on Facebook.
For this he was arrested under the much abused ICCPR Act, on the grounds that he was inciting communal tensions. Which he really wasn't. There are newspapers publishing whole fictions that put the entire Muslim community in danger, but they keep going. There are monks calling for the stoning of Muslims, but the ICCPR isn't used there. It's just another cudgel to be used in the persecution of minorities and people that think differently, but also people who wear images of ship's wheels which may be mistaken for Buddhist symbols. It's honestly mad. It's an all purpose, non-bailable charge which completely short circuits our already injust justice system.
Those are the grounds that Shakthika has been held under. I ran into the State Minister of Defence Ruwan Wijewardena and asked him to help get him out, but he — like everyone else — is basically in opposition. Which means there must be some pressure from the parallel government the President is running. And the President seems to want this. His strategy seems to be to preserve power by going full racist and throwing all the people that voted for him under the bus, and executing people for good measure.
Meanwhile, amidst all these machinations, there's just someone like me who's sitting in jail for months now for a short story.
I was able to talk to him only briefly through a grate, standing on tiptoes because they put a wood bar right where an average Sri Lankans eyes are. We've never met before but we exchanged some niceties and I told him that people were protesting and speaking out for him. The impression I got was that monks were putting the pressure to keep him in. And they do protest at his court hearings, the next of which is on July 9th. To be honest I was just introducing myself and then he told me to hand the books over. I was like 'this is it?' and he said yeah.
That was it. Could barely even see him through squares of wire.
I really don't know where I live sometimes. This is just absurd. Without leadership the justice system has just warped around oppressive power structures and it's just a bunch of empty words around what is becoming an injustice system.
People are arrested for dumb things and not arrested for obvious things. We have lost our damn minds and the terrorists are winning. It is patently wrong to arrest this young man for writing a short story. It is an abuse of the ICCPR to hold him without bail. That this is going on for months is insane. We are becoming a theocracy and an idiocracy and we didn't used to be. This has to stop. Free Shakthika.