UberEats Will Leave India Soon
India has given Uber cash diarrhea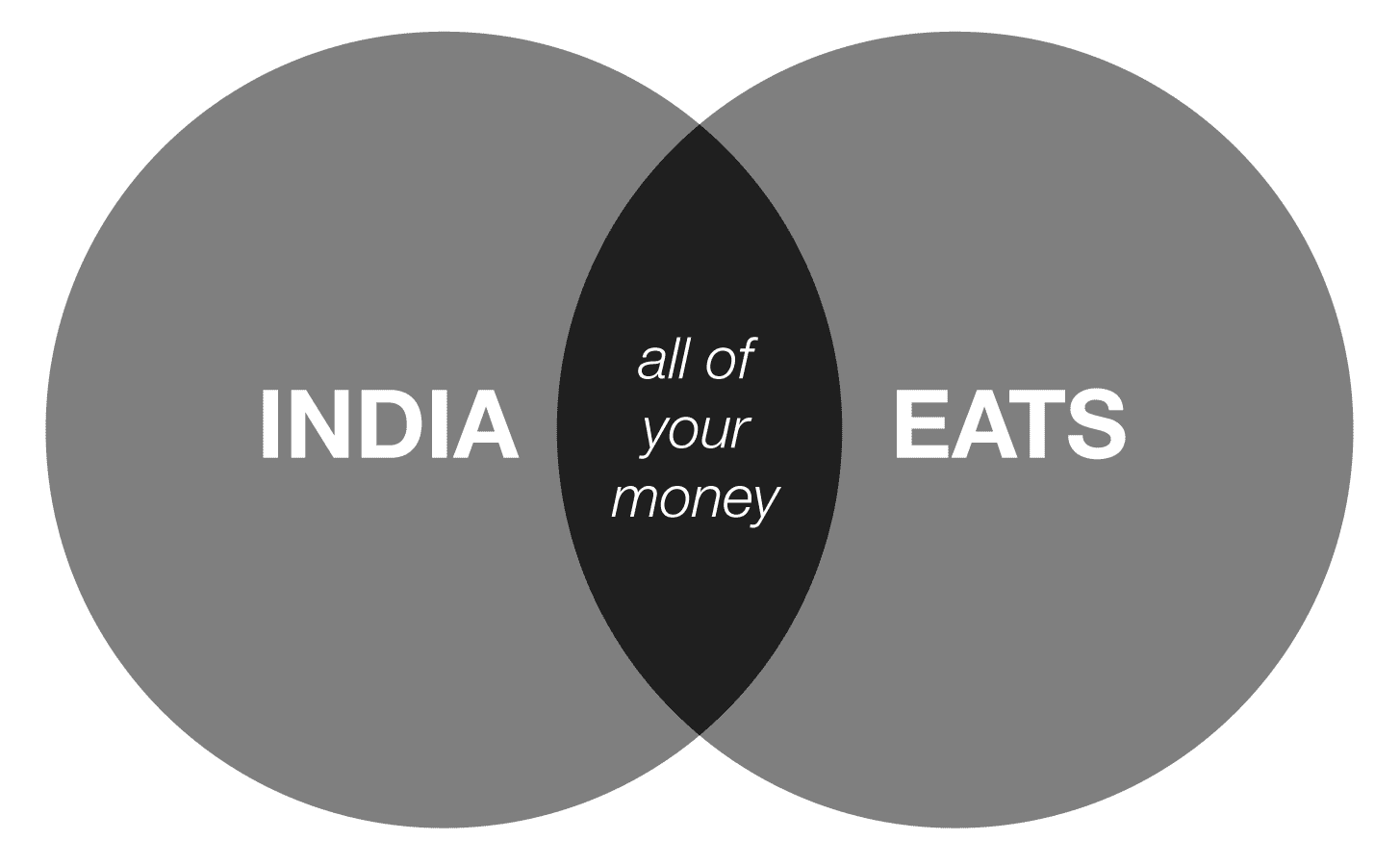 Update: As of January 20th, 2020, UberEats has left India. The business was sold to Zomato in an all-stock deal.
Like a hostage situation, Dara Khosrowshahi is rapidly blinking in earnings calls, signaling that he'll pull Eats out of India soon. If you want to say HELP ME in investor-speak, here's how:
"We're going to shoot to get to number one and number two in every market that we're in. If we [can't] make it to that level, we'll look to dispose, or will get out of the market."
and later:
Right now in India, we're the #3
You read between the lines.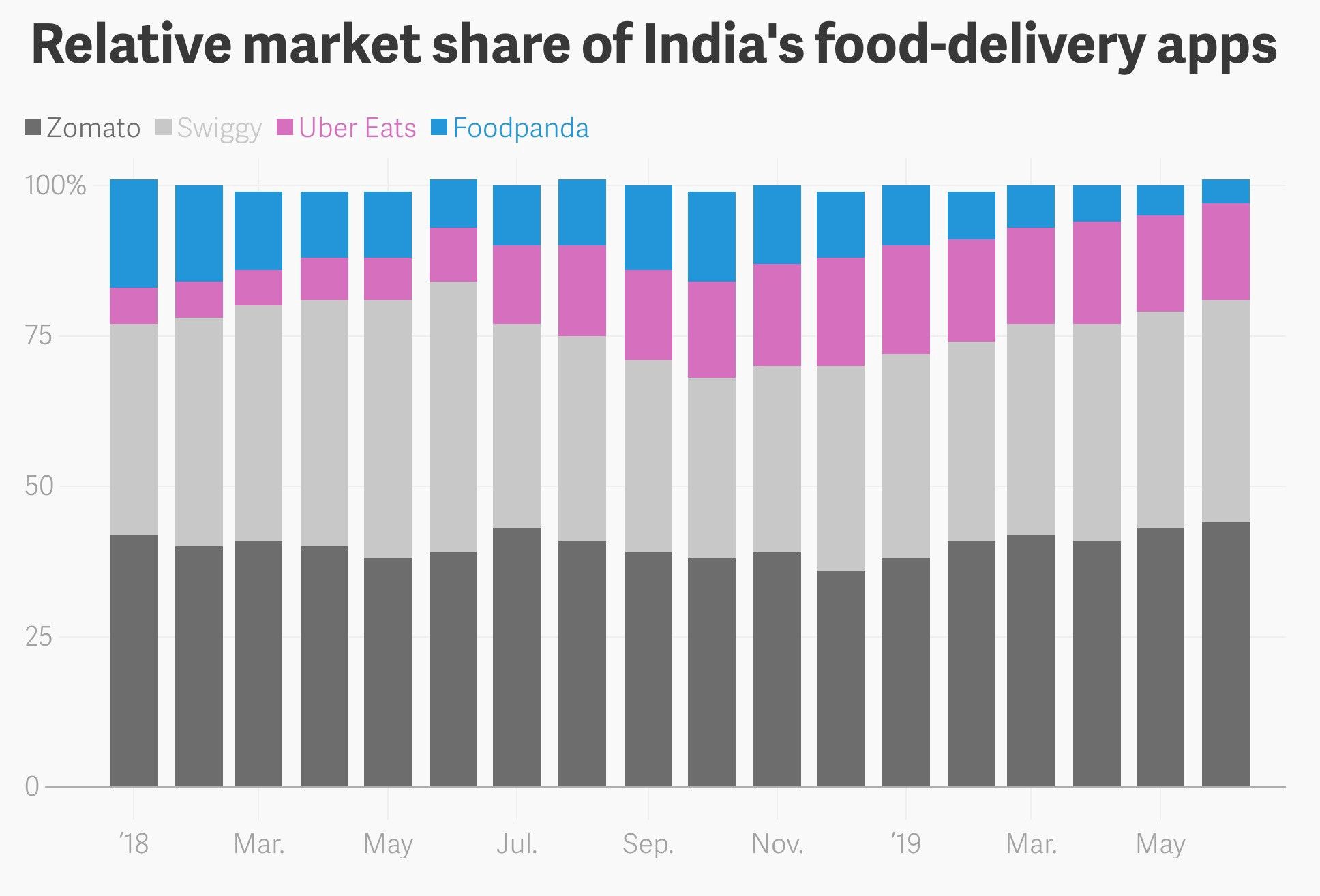 UberEats won third place in India after Foodpanda drowned themselves in a flood of Rs. 9 milkshakes. UberEats can discount and die or stay still and die, but they're going to die. The discounting and operational moat around the Swiggy/Zomato duopoly is just too strong to resist. To that end, Uber has already discussed selling the Eats business to Swiggy, Zomato, Amazon and now Zomato again.
They're getting out. The only question is when.
The Food Trap
I helped launch the Sri Lankan competitor to UberEats and we often went to India for research. The economics of food delivery is pretty simple. The main thing to remember is this.
Value = Orders * Average Order Value
How much food did you deliver? How much was it worth?
When you're dropping acid with private investors all they care about is orders, but this only works as long as you're bullshitting other investors. When it comes down to profit, the average order value is the most important thing, and in India this metric is terrible.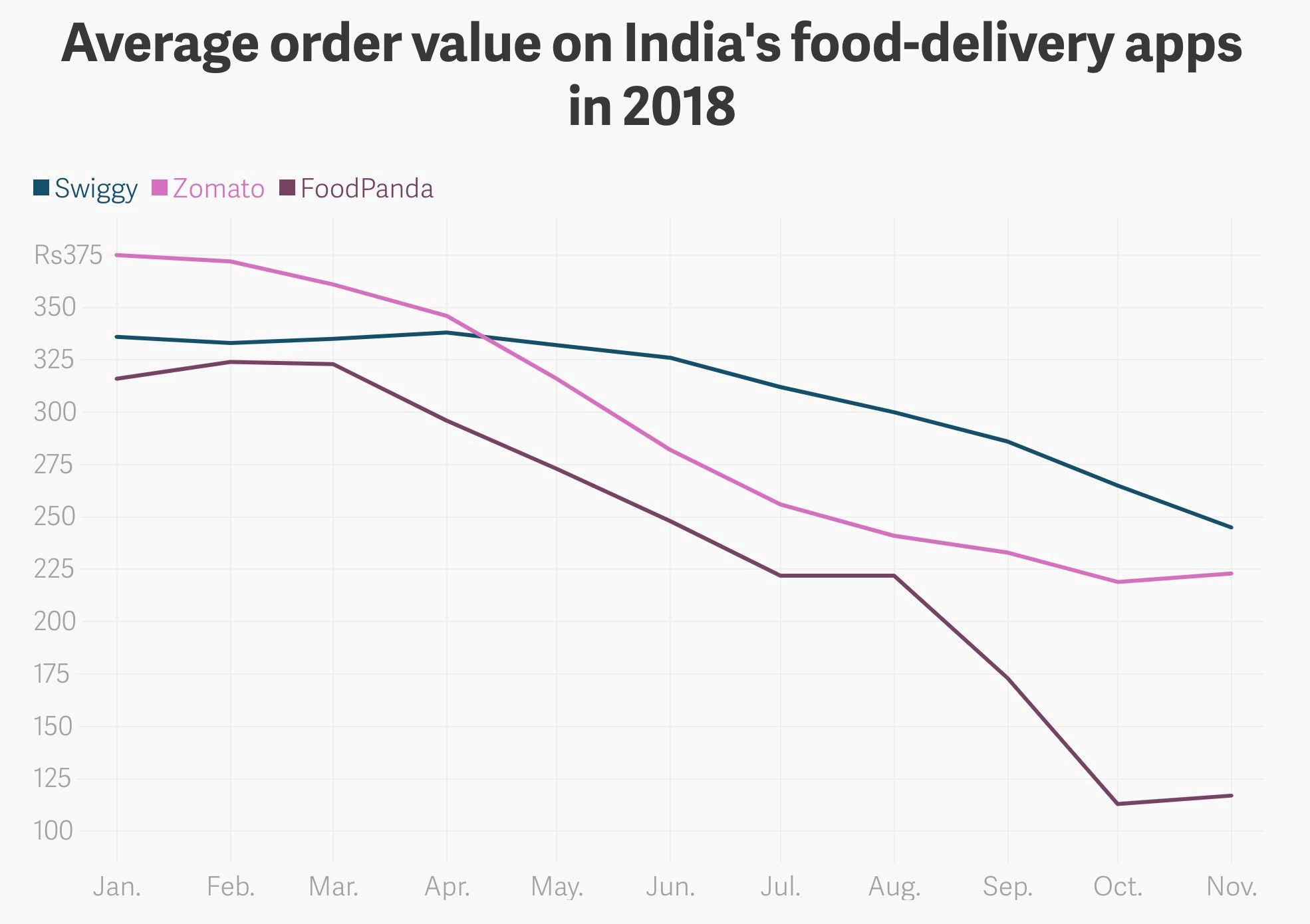 India isn't America where people happily spend $20 on a meal. In India average order value has plummeted to $3.50 for Swiggy and !!! $1.75 !!!! for zombie Foodpanda.
Even if you charge a 30% commission you're earning $1.05 per delivery at the high end, and competition means you can't make it up on the delivery fee. You have to pay the rider out of that, and both the rider and restaurant are still always pissed at you. This is what economists call a shitty business.
And yet it's India.
The market is worth winning. Once the dust settles you'll get a duopoly and as Dara says, the markets will 'rationalize' to the point that they can make money.
In India, however, this duopoly will not include Uber. They know this. Everyone knows this. They can't say it yet, but they can blink furiously.
The Earnings Call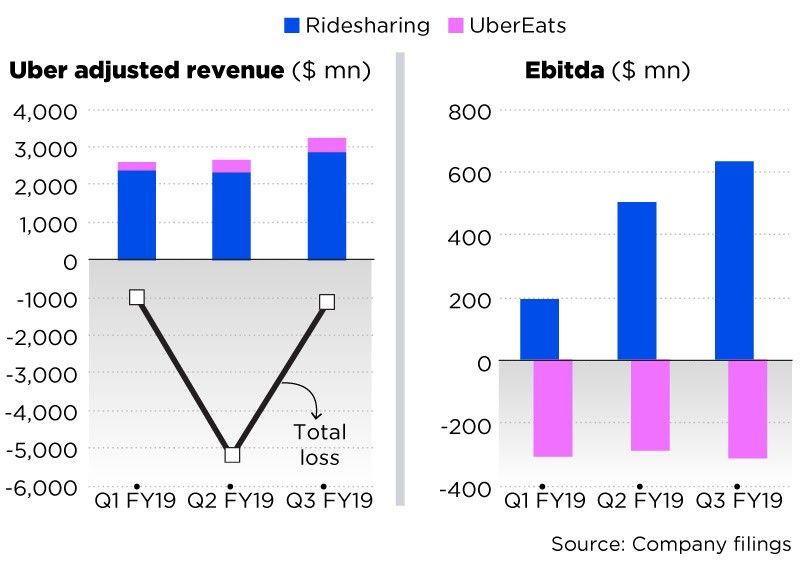 This one chart explains what's wrong with Uber's business globally. It's UberEats.
Under their bullshit non-GAAP metrics, Uber is actually profitable minus Eats. If you overlook 'excess' driver costs and looting of shares, the core business is actually a business. Not a $40 billion dollar business, but maybe a nice $10 billion one.
Public investors are aware of this, which is why seven analyst questions were about UberEats, and two about India. Uber didn't clearly break out the India Eats business, but what they did say was that "approximately 15% of our Eats gross bookings make up over half of our adjusted EBITDA margin loss."
A few guesses as to where. They're probably bleeding in a lot of cities, but the conjoined laddus of doom point to India first.
Getting Out
In the earnings call, it's pretty clear that UberEats is getting out. They have a formula which they keep repeating, "One, two or out". Analysts can count, and their CFO dropped plenty of hints.
Our decision recently to exit the South Korean market demonstrates our willingness to exit markets with low ROI. (Nelson Chai, CFO)
Later he repeated this again:
We're very committed to really being one or two in all the markets and you're going to see us take action accordingly to get there or not. And so I think what we did in South Korea is also indicative. (Nelson Chai, CFO)
In short, they're going to do a South Korea and GTFO out of India while they can.
What This Means
Like Napolean freezing his fingers off in Russia, this is all part of Uber's ignominious and yearslong retreat from a land war in Asia. They lost to Didi in China, Grab in Southeast Asia and now Swiggy and Zomato in India. They're losing the rides side to Ola as well, but it's questionable whether that's even worth winning.
In bad news for both Uber and Ola, the Indian government is threatening to limit their take-rate to 10%, and limit surge prices, and basically regulate the already unprofitable business to the level of a state-run commodity.
Uber has to really ask whether second place in a commodity business is worth anything at all. Hence, as part of Dara's honestly admirable cost-cutting measures, they are slowly rationalizing the sprawling Uber business as the public markets drive it down to its real value. I should note that his shrugging at the murdering, bone-saw Saudi investors on his board is less admirable.
Uber is projecting profitability by 2021, which actually seems possible, but there are certain cookie jars they're going to have to take their paws out of. India is one of them, definitely on the Eats side. They'll likely stay in Sri Lanka, which seems profitable, and I don't know what's happening in Bangladesh. I don't even know if all those businesses are bundled together (they've been moving the legal entity from the Netherlands to Uber India Systems, perhaps even to sell it easier).
Regardless, Uber has made as clear as they can (and must) that they can see the problem with Eats, and with India. If they can just find someone to buy this turkey, they'll give thanks and get out. In the end, Uber will look like late-stage Yahoo, which became a holding company for Ali Baba and Yahoo Japan. Late-stage Uber will be a large and moderately profitable western company which is also a holding company for Didi, Grab and whoever kicks them out of India.
---
Full tip of the cap and skull to The Ken, a great newsletter which has covered this in-depth.
Further Reading: